Quranic Teachings At Home And An Opportunity To Learn Arabic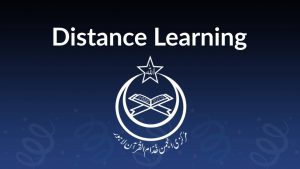 Organized by: Central Association of Khudaim-ul-Quran Lahore
Published by: Department of Correspondence Courses
Address: Quran Academy '36-K' Model Town Lahore 54700
Phone: 5869501-3
Fax: 5834000
Email: info@khuddamulquran.org
Introduction
The Central Anjuman-e-Khudam-ul-Quran Lahore was established in 1972 under the chairmanship of Dr. Israr Ahmed. Anjuman-e-Khudam-ul-Quran is busy disseminating the teachings of the Qur'an and its message to the people.
From the very beginning, the goals of this association were set:
Arabic language teaching and promotion.
General encouragement to study the Holy Quran.
General publication of Quranic sciences.
Appropriate education and training of such youth who make teaching and learning the Qur'an the purpose of life.
Establishment of a "Qur'an Academy" that could present the philosophy and wisdom of the Qur'an al-Hakim at the highest level of time.
With these objectives in mind, the Central Anjuman-e-Khudaim-ul-Quran, by the grace of God Almighty, is conducting three correspondence courses, teaching and promoting Arabic language and general encouragement of Qur'anic study.
The introduction and procedure of these three courses are presented on the following pages.
Quran Ki Fikri Rahnumai Course
Terjuma Tul Quran Course
Arabic Grammer Course